CHRISTMAS
—
Get on Your Dancing Shoes – You're no wallflower
It can seem very daunting to come out of the shadows and put your company in centre stage. We know! We understand what you're going through. That's why we created our exhibition range. We want to help people like you showcase your business as best as possible. You're doing a wonderful job and we want everyone to know it!
Exhibitions
It's exhibition season. Are you ready to be seen by new customers? We exhibit at lots of events throughout the year. Some big, some small. Some cost more but attract more customers. Some cost almost nothing, yet we still meet new people.
Which events will your customers be going to this autumn? A trade fair? A convention? Classic car show, music festival, vintage fete? Could you drum up new business at one of these?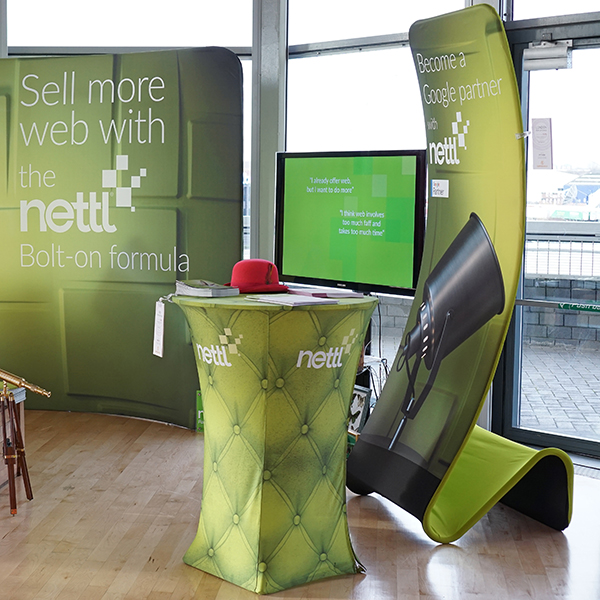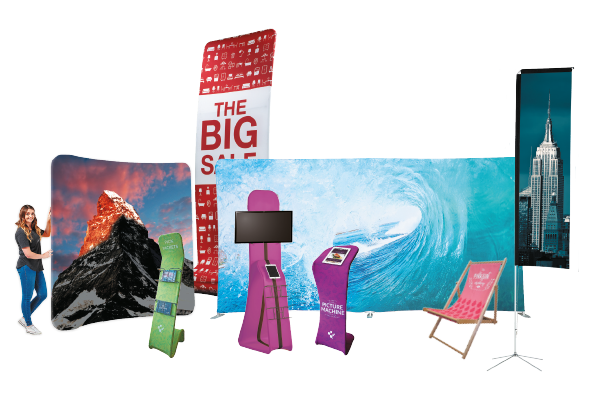 The great thing about our new display range is it's totally reusable and completely modular. Mix and match depending on the space you have. Each piece is available fast, so you can take advantage of last-minute availability and exhibitor discounts.
Deciding to exhibit is one thing. Making people notice you is another. How do you make them stop? It's our job to help you stand out. To get your message noticed. To existing buyers and to new customers. It's our job to help you be seen.
Let's channel your inner exhibitionist.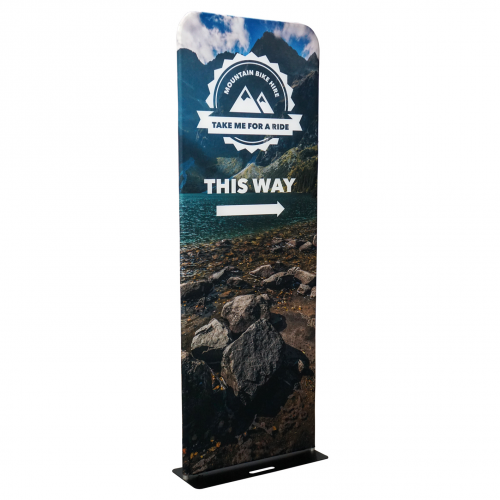 Totem
Perfect for navigation, our new slimline Totem fabric stand has a small footprint. Get it printed both sides or just one.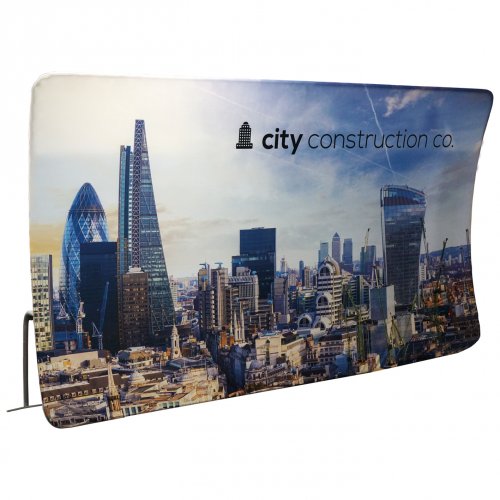 Crest 40
Use a Crest 40 as a backdrop to your stand – it's 4m wide. The concave shape feels like you're being immersed in the graphic.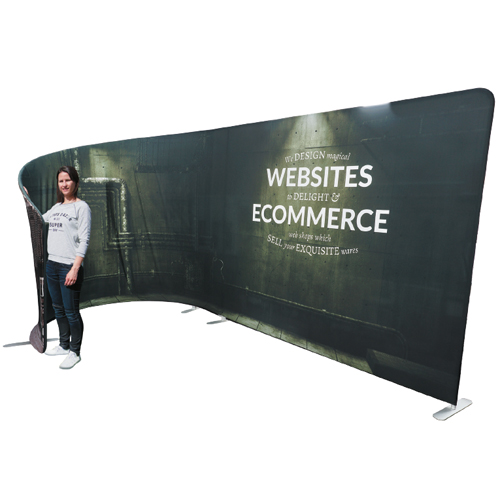 Harbour Booth
Our new Harbour booth combines a high-back flat wall with a cosy corner. Fits nicely in a 2x4m space.
LED Lightbox
We've re-engineered our Lightbox. Now it's portable, and silicon-edged graphics can be switched easily.
WANT TO HEAR MORE OF OUR CHRISTMAS ADVICE
—
Sign Up to our Newsletter
READ OUR LATEST NEWS
—
Blog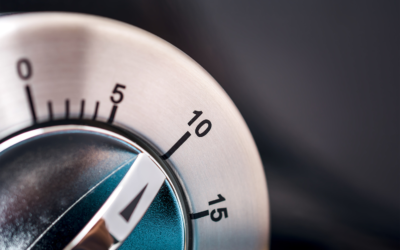 CHRISTMAS — 10 seconds is all it takes How to stop users leaping from your site. According to Business Insider, in real life, you only get 7 seconds to make it a good one. What's perhaps more interesting is that a number of the elements needed to make a good...
read more